At First Citizens Bank, we offer ALL things digital for your ease. Technology makes it easier to manage your money now more than ever. We offer the banking technology you need to do everything online! Read below to learn more about some of the digital banking features at First Citizens.
Online Banking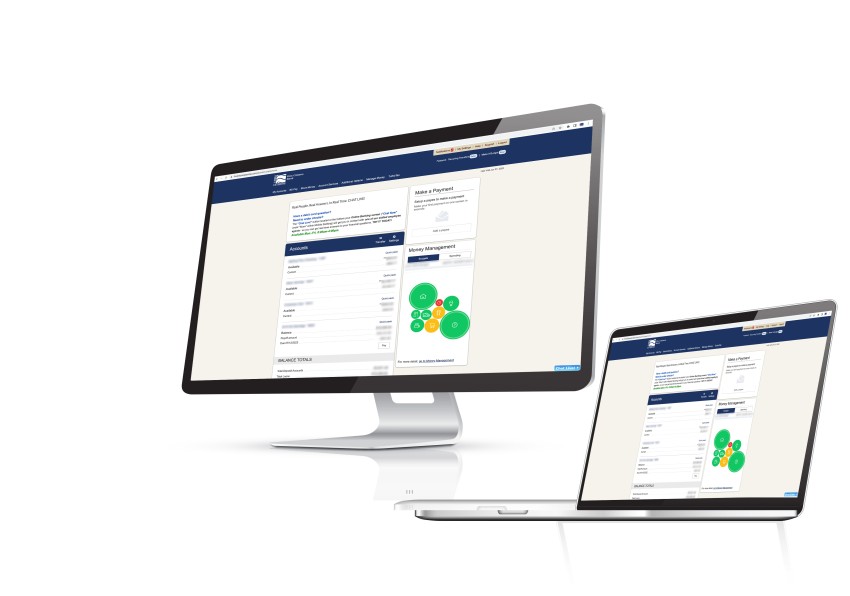 Gain control of your account with Online Banking at FCB! You can sign up for account alerts, transfer funds, set up recurring transfers, monitor your account, pay bills, set up budgets, and so much more! Sign up online to get started today.
Steps to enroll (full instructions can be found here):

Go to our website and click on "Online Banking" at the top right of your screen OR go to our app on your device.
Click on "New User" online or "Sign Up" on mobile the first time you use online banking.
Fill in the required information and agree to the E-sign Act and accept the terms and conditions. Then click "Complete Sign up" when done.
Confirm your contact information.
Choose a verification method. This will be either a phone call or text message.
Enter the verification code that you receive.
You are now enrolled!
Mobile Banking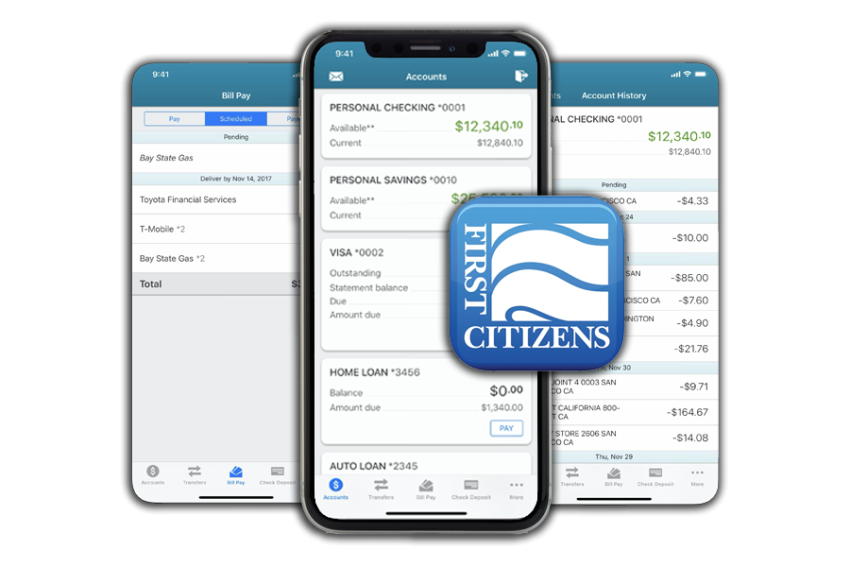 You're mobile, so why not bank that way! With mobile banking, you have the convenience of banking right at your fingertips. Use our mobile app, Personal FCB, which is available on both Apple and Android devices to get started with mobile banking. Features include:

Check account balances
View account activity
Transfer funds between your First Citizens Bank accounts
Set alerts
View check images
Mobile deposit
Pay your bills online
Manage your money with Money Management
AND MORE!

Download our mobile app by searching for "First Citizens Bank" in the Apple App Store or Google Play Store to get started today!
Chat Live!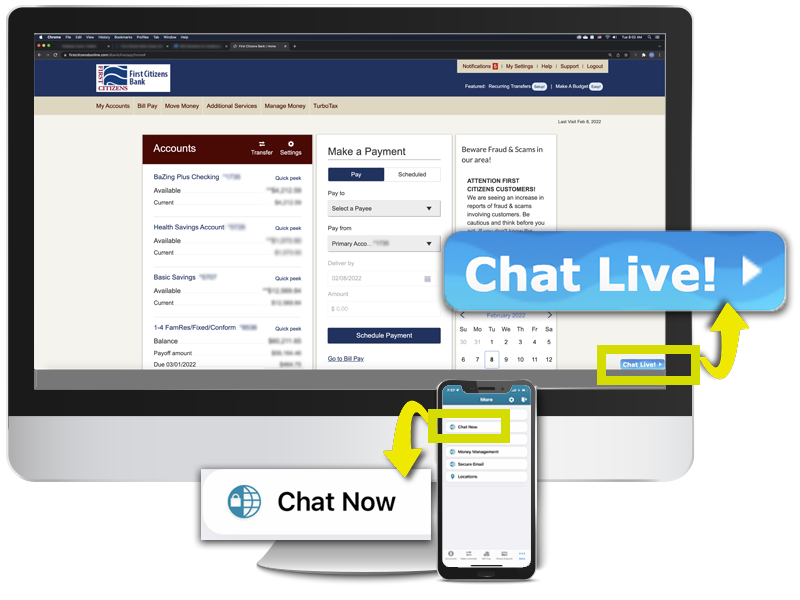 Our Contact Center now offers LIVE CHAT within Online & Mobile Banking to provide you with live support instead of calling or emailing us. This service is available MONDAY-FRIDAY 8:00am-4:00pm.
Where to find LIVE CHAT:

Login to Online Banking and a "Chat Live!" button should appear in the bottom right corner of your screen. It can also be found under "Additional Services".
Login to Mobile Banking with our mobile app and click "More" in the bottom right corner and then click "Chat Now" towards the top.

We may be able to assist you with:

Account issues
Online banking
Mobile banking
Debit card
Transfer/loan payments
Check orders
Opening an account
Statements
AND MORE!

For more information about Live Chat click here!
Money Management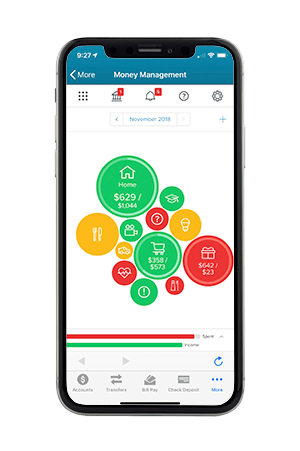 Money Management is a feature within Online and Mobile Banking that allows you to see all your accounts, including those with other financial institutions, all in one place! You can easily track your spending, set budgets and goals, and much more FOR FREE.
Get the most out of Money Management by using these 4 easy steps:

Link your external accounts
Review your transaction history
Set up a budget
Set up alerts

Get started with money management today. Detailed instructions can be found here.
This is only a few of the many digital banking features that First Citizens has to offer. Stay tuned for more digital banking features in another blog post!