Be Aware of the Latest Fraud & Scams!
NOTE: First Citizens does not sell or share your information with outside entities. We are NOT involved in any additional financing programs or warranties you may be contacted about via mail, phone, or email. If you are asked for banking information from someone who appears to be First Citizens Bank, this is a scam. Please protect your banking information with the highest regard.
All of us at First Citizens want to keep you informed about all the latest fraud and scams happening so that you can know what to look out for. Read below to hear about the latest.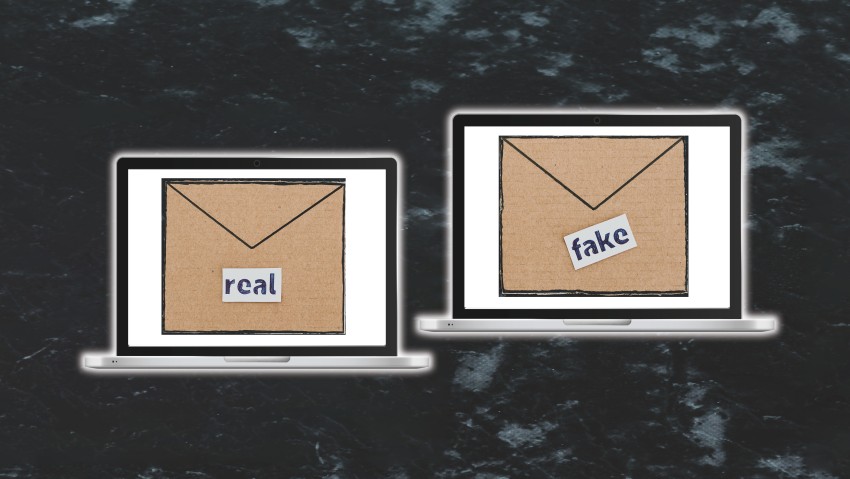 Is an Email Real or Fake?
Ever wonder if an email is fake? Many fraudsters send fake emails to try and trick you into doing something you shouldn't. Check out these 7 tips to help spot a fake email and to keep yourself safe from cybercriminals.
Inspect the Email Header Info to Verify Whether the Sender's Address is Legitimate.
Watch Out for Uncommon Uses of the Email Bcc Field.
Check Whether Embedded Links Redirect to Unexpected Websites.
Pay Attention to Unusual Spelling and Grammatical Errors.
Ask Yourself Whether the Language Seems Pushy or Urgent.
Ask Yourself if Email Attachments are Unsolicited or Unexpected.
Be Vigilant. (Even if the Email is From What Seems to Be a Legit Email Address)
For more detailed information check out our blog post titled 7 Tips to Spot a Fake Email.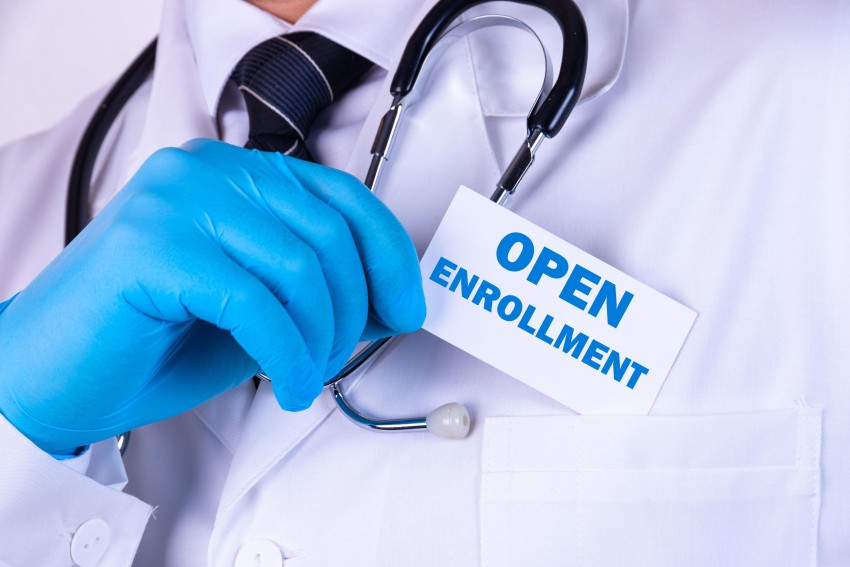 Medicare Enrollment Scams
With Medicare Open Enrollment going on, we are seeing scams involving Medicare. Scammers may sound professional and say they are from Medicare. Follow these practices to protect your information.
Don't trust the name displayed on your phone.
Hang up if anyone calls and asks for your Medicare, Social Security, bank, or credit card information.
Don't be rushed into making a decision.
Ignore threats to take away your benefits.
For more information please visit the FTC website here.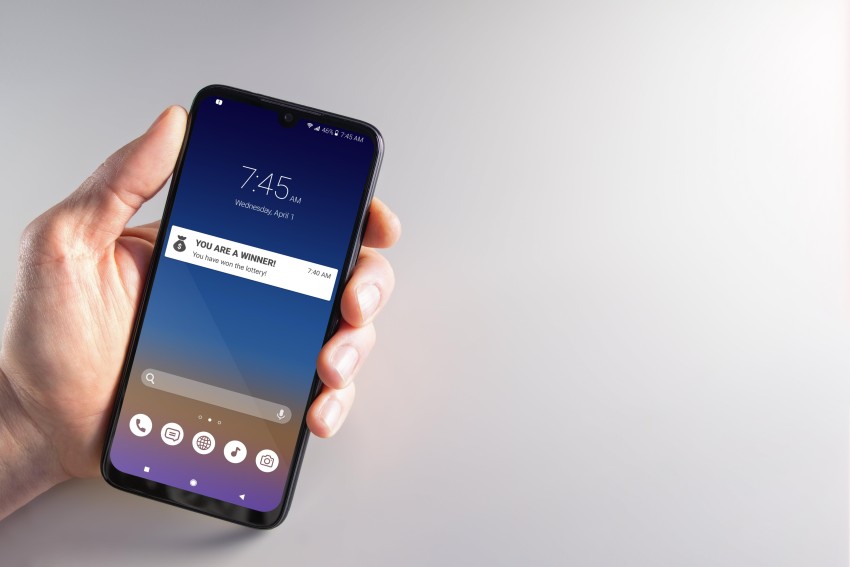 Random Text Scams
Did you get an unexpected text from a business telling you about an unclaimed package or that you have won a freebie? It is NOT from them and it is a SCAM! We have seen an increase in text message scams. It looks like it comes from well-known businesses such as USPS, Costco, Amazon, or others. The details of the text message may vary, but the scammers all want the same thing -- your money and your personal information. DO NOT respond, call, or click on any links from text messages you were not expecting.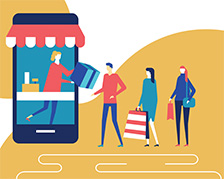 Buying and Selling Online Scams
We are seeing scams involving fraudulent payments when buying and selling items online such as on Ebay, Facebook Marketplace, Craigs List, etc. Here are ways that fraudsters are tricking their victims when buying and selling online.
Fraudsters are tricking buyers or sellers to set up a Zelle, Venmo, PayPal, or other types of cash transfer accounts. They then ask their victims to send "test" dollars to them. THIS IS A SCAM!
If a purchaser says they will email you a check copy for payment, this is not a valid form of payment. Taking a picture of the emailed check to mobile deposit is FRAUDULENT.
Watch out for counterfeit bills or the buyer overpaying you and asking for a refund. THIS IS A SCAM!
When buying online, do your research, do not send verification numbers or codes, look at the item in person, and DO NOT use cryptocurrency when purchasing.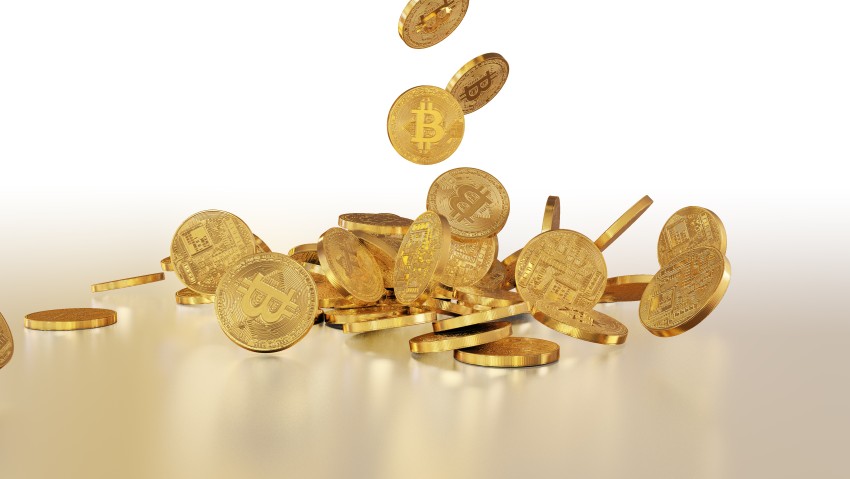 Cryptocurrency Scams
It is important to be aware of the risks when looking at investing in cryptocurrency. There are lots of scams involving crypto, and fraudsters are very eager to take advantage of you to steal your money.
How to protect yourself from cryptocurrency scams:
Protect your wallet: Use a wallet with private keys. If anyone ever asks you to share your keys to participate in an investment opportunity, IT IS A SCAM.
Keep an eye on your wallet app. The first time you transfer money, transfer only a small amount to confirm the legitimacy of the crypto wallet app. If you notice any suspicious behavior, uninstall the app.
Only invest in things you understand. If it is not clear how a certain cryptocurrency works, then it is best to take a pause and do some more research before investing.
Watch out for fake websites and apps. Scammers may create fake cryptocurrency trading platforms or fake versions of official crypto wallets to trick their victims. Be aware of slightly altered domain names or similar designs of the real websites or apps when determining if it is fake or not.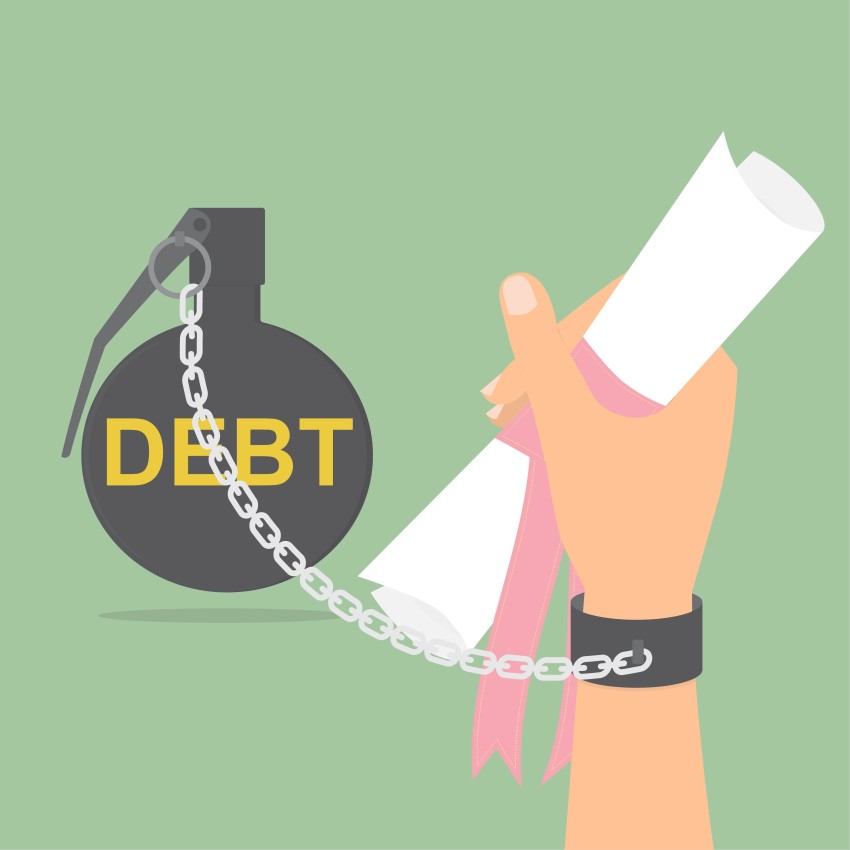 Student Loan Debt Relief Scams
To steer clear of a student loan forgiveness scam, know this:
There are specific federal loan forgiveness programs. Some examples include the Public Service Loan Forgiveness (PSLF) and the Teacher Loan Forgiveness program. If you have questions about qualifying for student loan forgiveness, contact your loan servicer or the Department of Education directly.
Don't share your FSA ID. Scammers may claim that they need your FSA ID to help you, but DO NOT share this information with anyone. They could get into your account and steal your identity.
You don't need to pay for help. There's nothing a company can do that you can't do for yourself for FREE. Never PAY an upfront fee for help.
Any official announcements on student loans and/or debt relief will come from the Department of Education, NOT from random calls, texts, emails, or social media messages.
Department of Education Website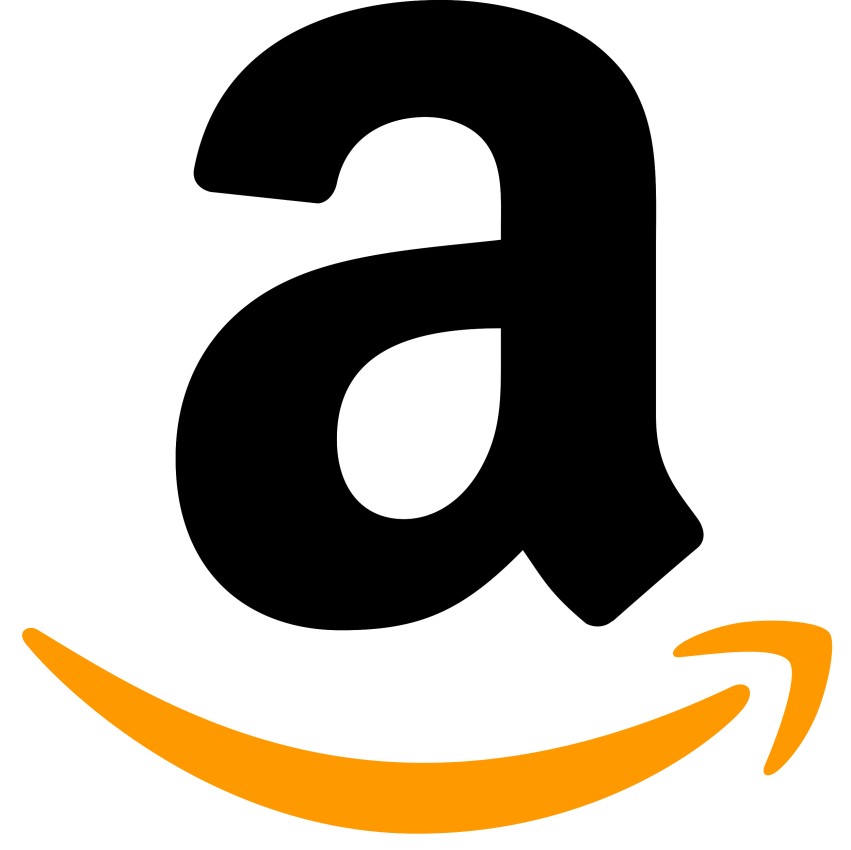 Fake Emails, Calls, and Texts from Amazon
This is a scam that we are starting to see where scammers are impersonating Amazon to get ahold of account information. Here are some tips directly from Amazon to help keep your Amazon account and information safe:
Never feel pressured to give information (such as your credit card number or account password) over the phone, especially if the call was unexpected. Scammers may try to use calls, texts, and emails to impersonate Amazon customer service. If you're ever unsure, it's safest to end the call/chat and reach out directly to customer support through the Amazon app or website.
Never pay over the phone. Amazon will never ask you to provide payment information, including gift cards (or "verification cards", as some scammers call them) for products or services over the phone.
Trust Amazon-owned channels. Always go through the Amazon mobile app or website when seeking customer support or when looking to make changes to your account.
Be wary of false urgency. Scammers may try to create a sense of urgency to persuade you to do what they're asking. Be wary any time someone tries to convince you that you must act now.
These tips are good to know for ALL of your other accounts where you do business.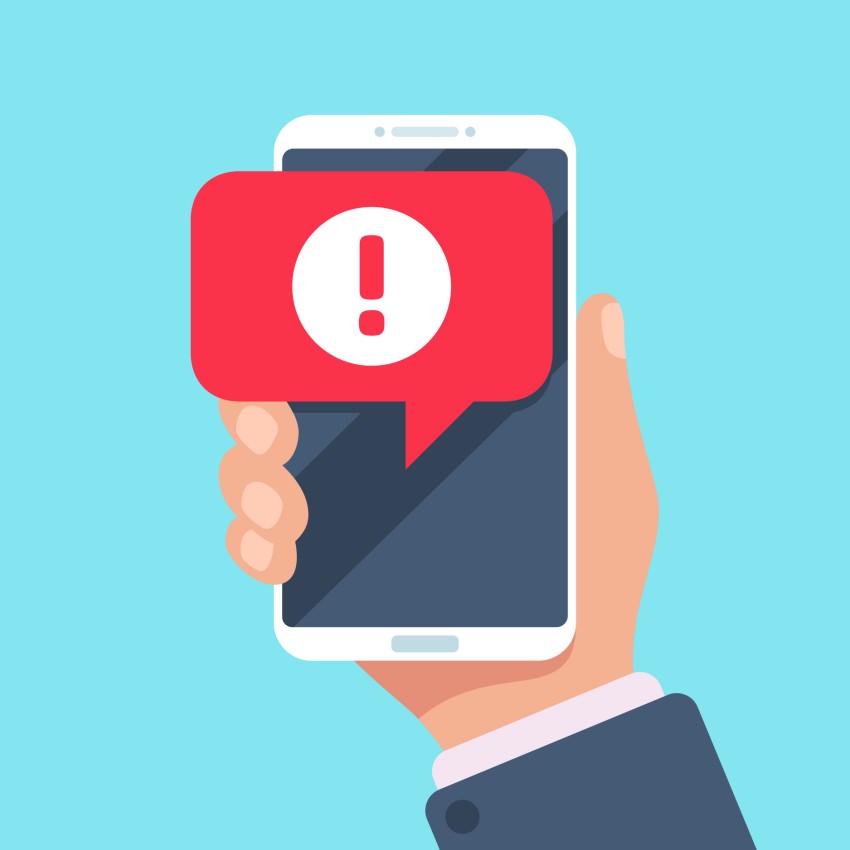 Someone Called/Texted/Emailed About Electric Being Shut Off
This is a new scam we are starting to see in our area where someone will call, text, or email you stating that your electric is going to be shut off if you don't provide your account information. If this happens to you, contact your provider directly by calling the phone number listed on your billing statement. DO NOT give out credit or debit card information for quick payment.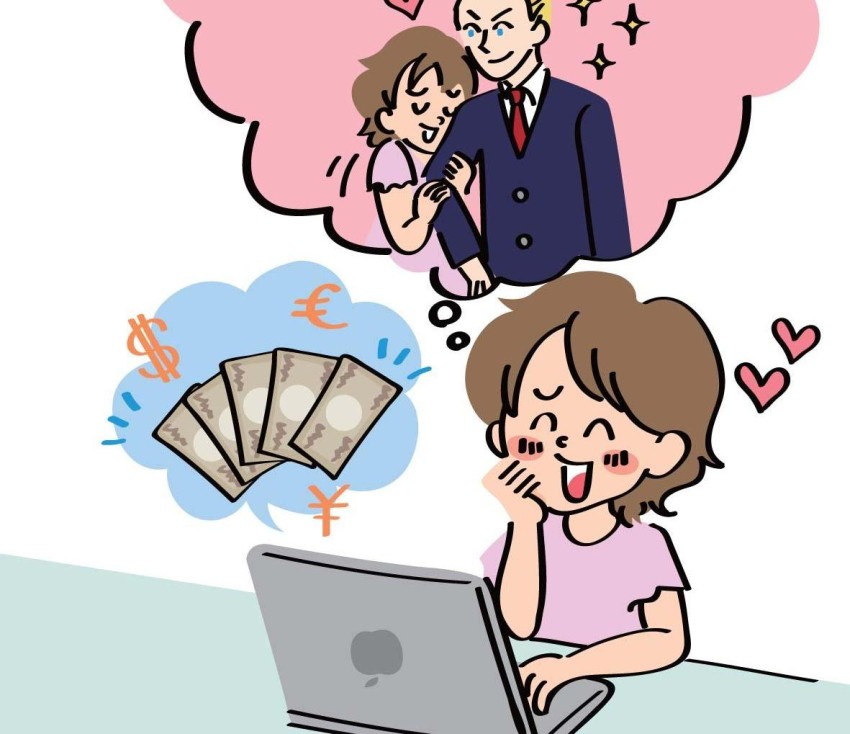 Romance Scams
Romance scams are when a scammer creates a fake online identity, such as on a dating site or on social media, to gain a victim's affection, trust, and a relationship. These scammers often seem caring, genuine, and believable, which makes the victim believe that the romance is real. The scammer usually is very quick to start the relationship, so that they can take advantage of their victim as soon as possible. Typically, these romance scammers claim that they work outside of the United States, which makes it easier to avoid meeting in person. If anyone on an online dating site OR social media wants to start a relationship and then asks for money or gift cards, IT IS A SCAM!
Social Media Scams
Scammers are now taking advantage of college students and young adults who use social media networks. There are multiple scams that this age group can fall victim to, such as downloading apps to save or earn money, card cracking scams, and the car wrap scam. Read below to learn more and become familiar with these newer scams.
Save or earn money by downloading this app scams:
Many scams on social media post fake or false ads claiming that you can win or save money by downloading an app. When students try to click on the link or download the app, malware is then installed on their device and scammers are able to steal passwords and personal information.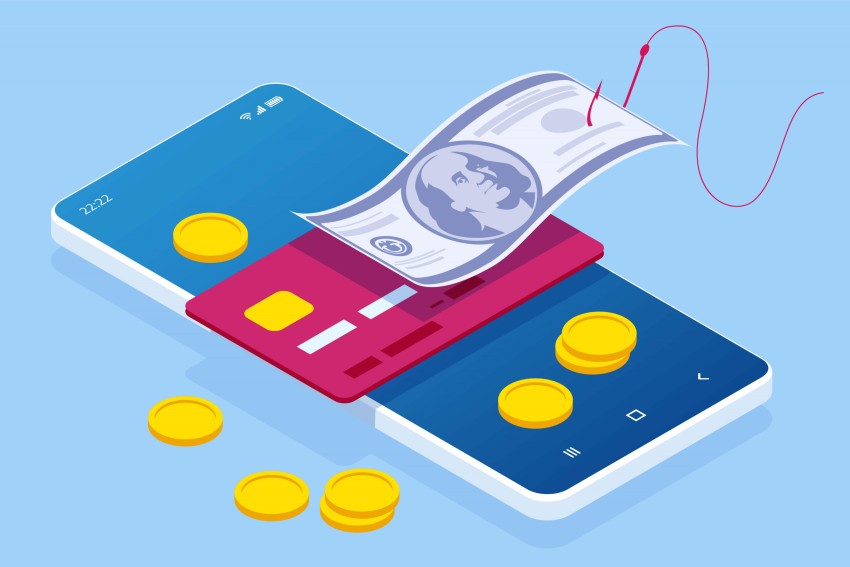 Card cracking scams:
This is a scam that targets college students and young adults in which the scammer acquires account information, debit card information, and PIN number through card cracking. There are two different variations of card cracking.
A scammer reaches out via social media with an online job offer or to offer financial aid. The scammer asks for bank account information to deposit money and then uses a fake, stolen, or counterfeit check. They then ask the victim to send or withdraw the money from their account. By the time the fake check gets flagged, the money is already gone.
The fraudsters convince their victims to share their debit card number and PIN and tell them to report their card stolen and recover the money. The fraudster then cleans out the bank account without sharing any of the promised money with the victim.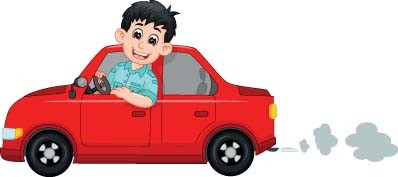 Car wrap scam:
Get paid to drive, what could be easier than that? This is a scam that seems like a good deal, but in reality is doing more harm than good. The scammer offers a large sum of money to their victim to drive around with their car wrapped in an advertisement. The scammer sends a counterfeit check to their victim to deposit into their account along with instructions to immediately send payment to a pre-selected decal agent who will put the decals on their car. The victim is also told to keep a portion of the check for themselves. Later on, the check bounces and the victim will have to pay the bill for the money they already sent the decal agent.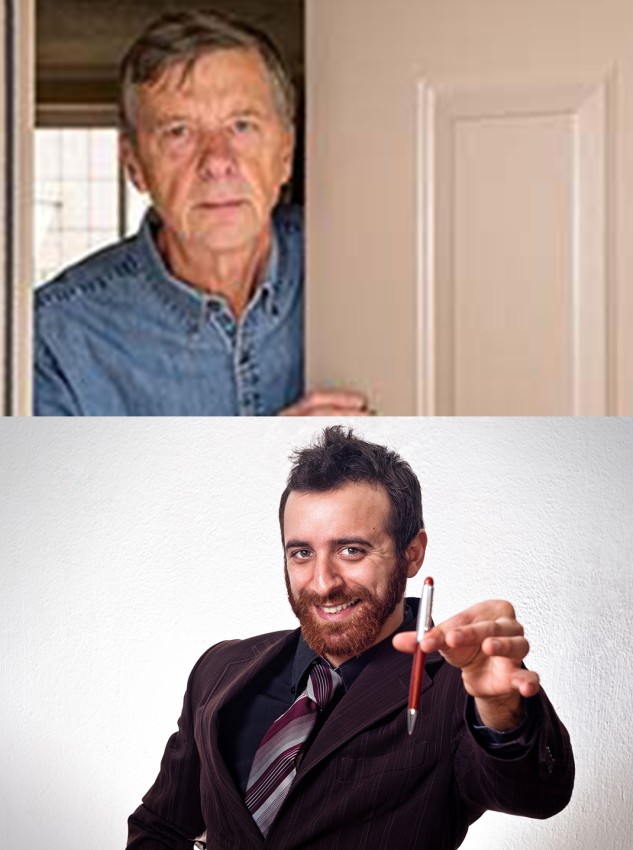 Grandparent/Bail Bondsman Scams
This is a new scam where someone could actually show up to collect a fine or bail for grandchild or friend. This usually starts with a phone call from someone claiming to be a bail bondsman informing you that a loved one has been arrested and needs you to post bail. If you receive a call like this, you should hang up and try to contact the person who they claimed is in trouble.
In the case of a business, the fraudster impersonates a CEO or person higher up in a company asking that the business cover a bad check they deposited. The fraudster then comes to collect the money from the business.
The fraudster in BOTH situations may even offer to come to your house or business to pick up the money. If anyone ever offers to come to your house or business to pick up money, IT IS A SCAM!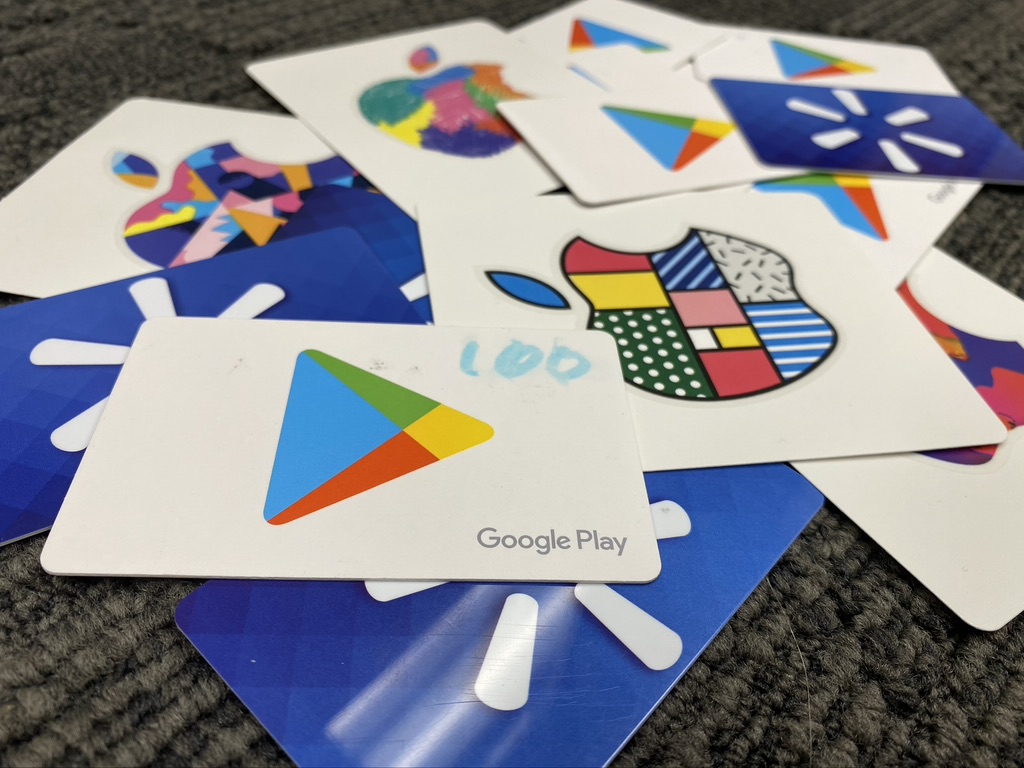 Gift Card Scams
Many scammers and fraudsters ask their victims to purchase gift cards to send and promise to send money back to the victim. If anyone ever asks you to buy gift cards in any sum of money for any reason over the phone or online, do not do it! GIFT CARDS ARE FOR GIFTS, NOT PAYMENTS!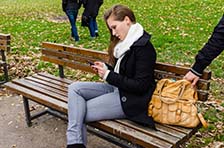 Stolen Cards, Purses, Wallets
Be very cautious and aware of your surroundings, as personal items such as cards, purses, and wallets can be stolen any where and at any time. We have seen an increase in the states of Iowa and Minnesota of these crimes. There has also been increased theft from vehicles of purses and personal items. Don't think that just because you put your items on the floor or under the seat that they are safe. Those are the first places that thieves will look. Always be sure to lock your car and take personal items with you when you can.
Sources are available for you to protect your items, such as a digital wallet and Brella. You can add your cards to a digital wallet on your phone and be able to easily access them. This makes the need for carrying a wallet or purse unnecessary. Brella is an added security service that allows you to turn your debit card on/off, add alerts, blocks, transfer funds or submit travel notices. For more information or to sign up for this FREE service click here.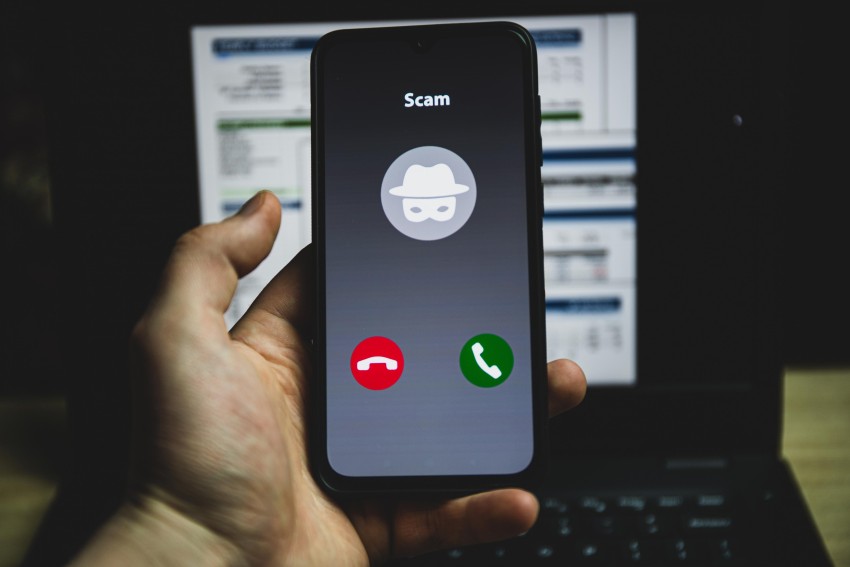 Phone Call Scams and Phishing Scams
Many scammers get access to our phone numbers and are able to call us with made up phone numbers to make it look like they are from your area. If you are receiving numerous phone calls a day or every week, consider signing up on the National Do Not Call Registry. Sign up on this website: https://www.donotcall.gov/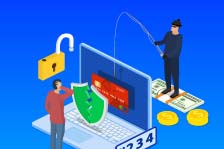 Phishing is another way scammers can trick you into giving them information through emails, links, and text messages. DO NOT click on any of these items if you were not expecting to receive them. Similar to phone call scams, scammers can make it look like these emails, links, and text messages are coming from a familiar business or from your area. Phishing emails and text messages often tell a story to trick you into clicking on a link, opening an ad or attachment, or giving out personal information. The legit business already has your personal information and does not need it via text or phone. If you are unsure if it the actual business trying to contact you, call them directly with the number you are familiar with, NOT with any information from the email or text you received.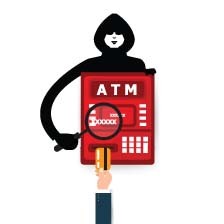 Deep Insert Skimming Devices
The most common places for scammers to place skimming devices are at ATMs and Pay- At-The-Pump locations. These devices may be hidden cameras that records your card number and PIN OR may be a thumb drive embedded in the card reader which reads the chip or mag strip. Deep insert skimmers are different from typical insert skimmers in that they are placed in various positions within the card reader and are completely hidden from the consumer at the front of the ATM. This is how scammers are able to make a copy of your card information and make purchases using your account.
TIP: Be alert for unusual devices on ATMs, gas pumps, or merchant terminals. Avoid standalone ATMs in low-lit areas. Be vigilant when using an ATM, stay aware of your surroundings. Most importantly, covering the PIN pad with your hand defeats a key component of most skimmer scams. The hidden camera would not be able to capture your PIN or card number if you take this simple effective step.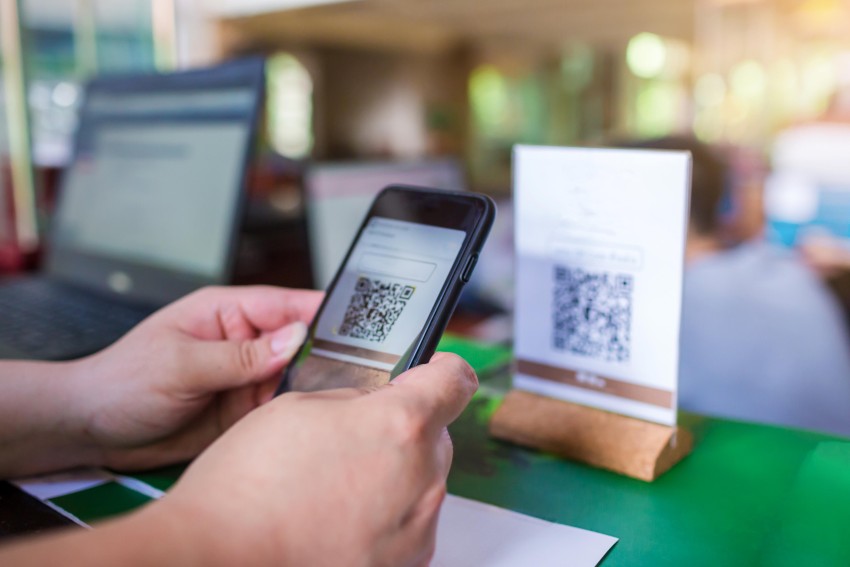 QR Code Scam
Scammers have taken it up a notch with the latest trend of committing fraud via QR codes. Fraudsters are using QR technology to steal personal information, credit card information, and website activity. In just minutes after the QR code is scanned, malware is installed on your device and your personal data is transferred to the fraudster.
TIPS: When looking at a QR code follow these tips to ensure your safety. Make sure that it is not fuzzy looking, look for misspellings, and look if they offer deeply discounted items that seem too good to be true. Fraudsters have been known to replace QR codes by placing a sticker on top of posters, brochures, and within restaurants on their menus and napkin dispensers. DO NOT click on links or scan QR codes sent by strangers. Verify the source before you end up in trouble. Review links and QR codes carefully, because they may only be off by one word or letter, which is purposely meant to confuse the target of the scam.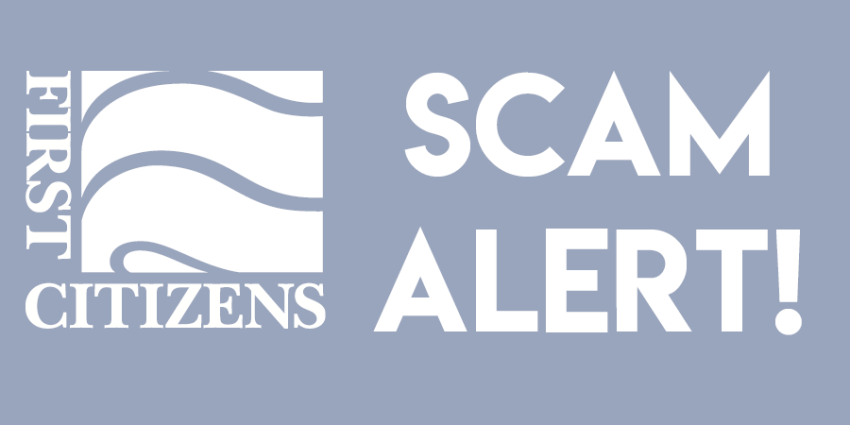 Visit our Security Center page for more detailed information.
We are here to help! Contact us at 800-423-1602 for any questions.
---
CLICK HERE to read articles from our Banzai Financial Education collection on Fraud & Security!