Teach Children the Importance of Saving!
Account Info
Minimum opening deposit: $5.00
No minimum balance required to maintain this account
No monthly service charge
Earn interest2 on your account balance
Quarterly statements3
(eStatements are available)
Account automatically switches to First Citizens Basic Savings at age 15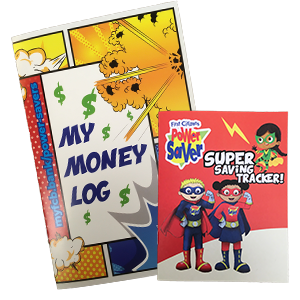 Personal Saving Trackers
These two different trackers offer a place for kids to keep track of their saving and spending, make calculations, and set goals all in one place.
SUPER SAVING TRACKER
For kids ages 5-8
MY MONEY LOG
For kids ages 9-12
Ask any personal banker or teller for either one of these items!

Birthday Gift1
The child will receive an exclusive birthday gift each year.
Account Opening Gift1
The child will receive a special gift at account opening to make saving fun.
Comparison table of Savings Accounts

| Account | Daily minimum balance to earn APY | Interest Rate | APY |
| --- | --- | --- | --- |
| Power Savers** | $0.01 | 0.03% | 0.03% |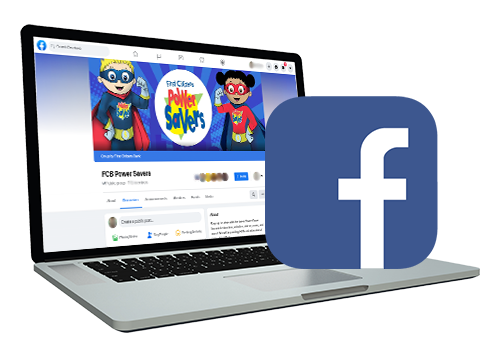 Do you have Facebook?
Join our Power Saver Group!
Stay up-to-date with the latest Power Saver financial education, activities, videos, news, and more!
Meet Our Superheroes
Benny & Nickelette
Want to open a Power Saver Account?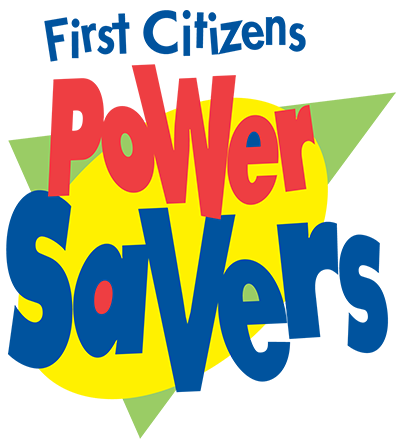 This account must be opened in person by an adult over the age of 18
(such as a parent, grandparent, guardian, aunt or uncle).
Contact us to make an appointment!