Loans Designed to Fulfill Your Specific Needs
Did you know we have low rates on our consumer loans? Loans you can use to lower the payment on a current loan or to purchase: Car, Truck, SUV, RV & Campers, Boat, Home Appliances, Credit Card Debt Consolidation, and more!
Vehicle Loan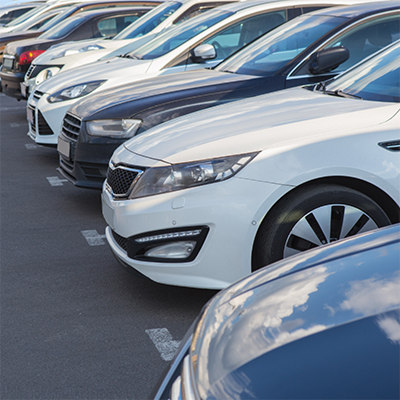 Applying for a Vehicle Loan
Whether you're a first time buyer looking for advice or a seasoned pro, we are ready to help! Choose an option that works best for you:
Option #1 | Apply for Pre-Approval at First Citizens Bank
This is a great option for a vehicle loan, especially if you're still shopping around and haven't settled on a particular car yet. With a pre-approval, you'll have a budget and terms taken care of which means you can talk about a car's price rather than monthly payments and financing.
Option #2 | Find a Vehicle, Then Visit With Us
If you've got a specific car picked out, visit with us! Contact us at 800-423-1602 to make an appointment to visit with our staff about current rates and loan options at any of our offices.
Frequently Asked Questions
How do I go about getting pre-approved for a vehicle loan?
Simply apply online or in person for an auto loan and give a best estimate of the amount you are looking to spend. From there the lender will review and either approve, counter, or deny the application based on the amount. Final approval will require collateral review, but an initial approval can be offered to allow a customer to go shopping with confidence.
Why is it better to get a loan with First Citizens than with a dealer?
First Citizens Bank will offer you a local personal experience with the entire auto loan purchase and life of the loan. Using the dealer ends when you drive off the lot for most. Your bank will be there for the entire relationship.
How does the whole vehicle loan process work when getting it from First Citizens
You start with the application, conditional approval, purchase, and loan closing. If you are buying from a dealership we would like to get the purchase agreement or bill of sale. If purchasing from a private party we encourage the buyer to see a copy of the title before finalizing the purchase. This helps the buyer know if the title is salvaged or reconstructed. If you are looking for a pre-approval we can give you a letter to take with you to the dealership to offer an added level of comfort and buying power as you move through the buying process.
Home Loans
Home Loan Options
Whether you're buying your first home or building your retirement home, partnering with the right financial partner is crucial. With decades worth of expertise and in-depth knowledge of the local market, we're more than equipped to help.
First-Time Home Buyer Loans
Residential Construction Loans
Veterans Affairs (VA) Loans
This loan program is designed for military veterans, active-duty personnel, reservists and their spouses.
No down payment requirement in most cases
No monthly mortgage insurance premium
No penalty is issued if you pay your home loan off early
United States Department of Agriculture (USDA) Loans
These are loans to specifically assist families in rural communities with a moderate income purchase a home.
100% financing potentially available
Closings costs may be included in certain situations
Ideal if you cannot meet down payment requirements for other loan types
Other Related Real Estate Loans
Construction Loan- want to build your dream home? We can help arrange financing from start to finish in the building process. Click here to find a home loan expert for more information.
Bridge Loan- Need to move forward with a new home purchase, but your current home hasn't sold yet? That's where a bridge loan comes in handy.

Wastewater Assistance
On-Site Wastewater Assistance Program (OSWAP)
This type of loan provides assistance to Iowa homeowners not served by a public sewer. Homeowners may obtain a low-interest loan through First Citizens for the replacement of inadequate or failing septic systems. According to Iowa law, all septic systems, regardless of when they were installed, must have a secondary wastewater treatment system following the septic tank.

Student Loans
Student Loans
We work with ISL Education Lending to offer private loans to help you pay for college as well as refinance existing student loans. ISL Education Lending is a nonprofit organization with decades of student loan experience offering lower-priced loans.*
ISL Education Lending offers:
Loans for college students.
A loan option for parents and family members who wish to borrow on behalf of a college student.
Multiple student loan refinance options.
In addition, they offer multiple scholarship opportunities and free college planning tools to help students and families avoid overborrowing and plan smart for life during and after college.
Learn more about ISL Education Lending's offerings on their website.
Please note:
All loans offered by ISL Education Lending are subject to credit approval.
Before applying for a private loan, we encourage you to first complete the FAFSA, or Free Application for Federal Student Aid. You should also work with your college financial aid office to explore and exhaust all sources of student financial aid before seeking a private student loan.
Student Planning Pointers for Parents
Get free information on how to help your student in 8th through 12th grade plan for success after high school. Twice-monthly emails provide tips, tools and resources. All information is based on grade level and is appropriate for the time of the year. Interested parents can sign up at www.SP3.org.

Financial Calculators
Personal Loan Calculator
Learn what to expect with different monthly
payments to a personal loan.
Auto Loan Affordability Calculator
Figure out how much you can afford to pay for a car loan each month, based on your current budget.
Low Rate vs Cash Back Auto Financing Calculator
Will you save more using a low rate or
cash back auto financing option?