Live Chat Within Online & Mobile Banking!
Our Contact Center offers live chat within Online & Mobile Banking to provide you with live support instead of calling or emailing us. We can assist with many basic questions and issues regarding your accounts and more.
Available Monday - Friday | 8:00am - 5:00pm
We may be able to assist you with:

Account Issues
Online Banking
Mobile Banking
Debit Card
Transfer/Loan Payments
Check Orders
Opening an Account
Statements
Other
Where do I find Live Chat?
Desktop: Login to Online Banking and a "Chat Live!" button should appear in the bottom right corner of your screen. You can also find this located under Additional Services.
Mobile App: Login to Mobile Banking using our mobile app. Click "More" in the bottom right corner and then click "Chat Now" towards the top.
If you need assistance or have any questions, contact us at 800-423-1602.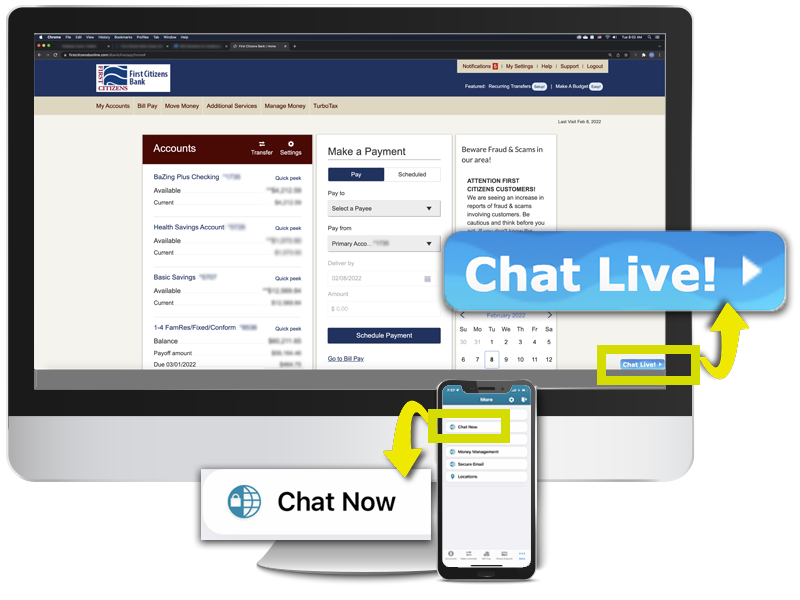 Related Online & Mobile Tools