★★★★★
Give Us a Rating & Write a Review!
We appreciate your feedback and hope you have a positive experience with us. #ExperienceOurDifference
Which office did you visit and want to review?
Charles City
300 N Main St
Charles City, IA 50616
Clarion
315 Central Ave E
Clarion, IA 50525
Kanawha
220 N Main St
Kanawha, IA 50447
Mason City West
2601 4th St SW
Mason City, IA 50401
Mason City State Street
33 E State St
Mason City, IA 50401
New Hampton
124 W Main St
New Hampton, IA 50659
Osage
501 Main St
Osage, IA 50461
Mora, MN
730 Forest Ave E
Mora, MN 55051
How do I leave a review?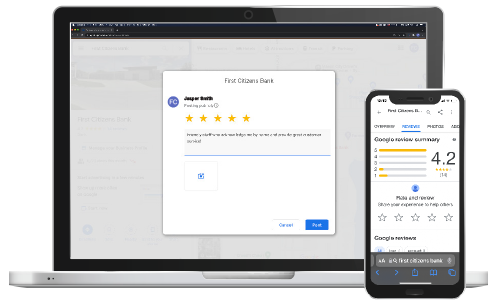 Step #1
Click the "Review Us" button for the office you would like to review.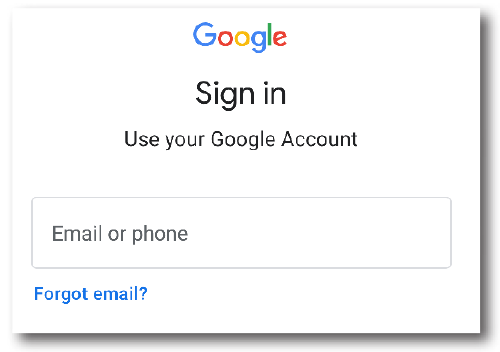 Step #2 (Two Options)
Sign in with your Gmail account (unless you're signed in already)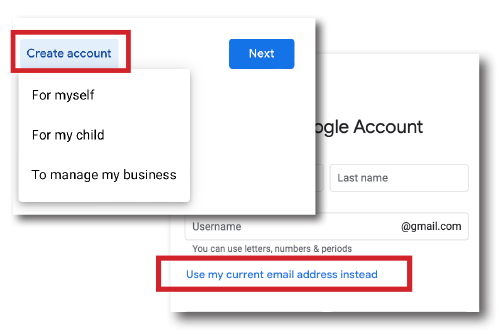 OR
Click "Create account" and click "Use my current email address instead"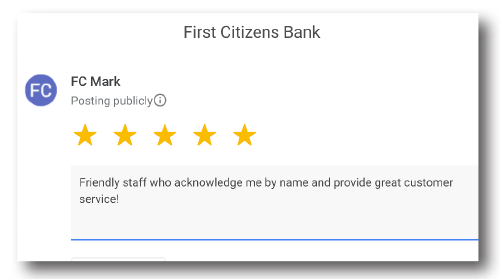 Step #3
Give us a star rating and write a review!